What's New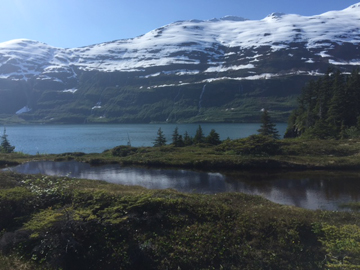 | COMMUNITY REIKI |
Available every Thursday from 9:30-6.
20 minutes for $20 : 40 minutes for $35. This is my way of giving back, sharing energy to uplift and heal my community!
| CLASSICAL PILATES |
Private & semi private sessions available. Beginning & intermediate mat.
50 minutes $20 by appointment
I never imagined I would become any type of exercise instructor but here I am. Pilates changed and healed my body. I have never been as fit and strong as I am now. Little kinks have worked themselves out, my back is strong and flexible. I have tried many Pilates classes, workshops and boot camps. Nothing compares to one on one instruction or a small group. I feel that many have tried Pilates and have no idea what they're doing or what it's about. Well, I am here to change that and change you! Contact me to set up a session.
I am available to come to you. I can provide almost all of my services in the comfort of your home. Whether you're recovering from surgery or are elderly, I am here for you. I also offer end of life care. These sessions can alleviate pain and discomfort during the transition process allowing space for peace and relaxation to surround your loved one.
Pricing available upon request.
Gift Cards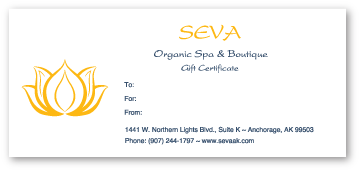 Looking for the perfect gift for someone you love? A SEVA Organic Spa & Boutique gift card is the answer: a wonderful, rejuvenating experience which will demonstrate your care! Contact me to purchase yours today.